THE HELPING PEOPLE FOUNDATION
Motivates and networks
people, who take the responsibility to donate, help and initiate

Creates a network for donors,
brings them together and acts on mutual recommendation
Works together with donors, takes up
ideas and suggestions and submits fundraising projects adapted on this basis

Stands for fundraising projects that sustainably
contribute to improving living circumstances for people

Guarantees direct
cooperation and participation of project leaders and donors

Organises
trips to the donation sites for insights and exchange

Stands for transparency,
quality and innovative ideas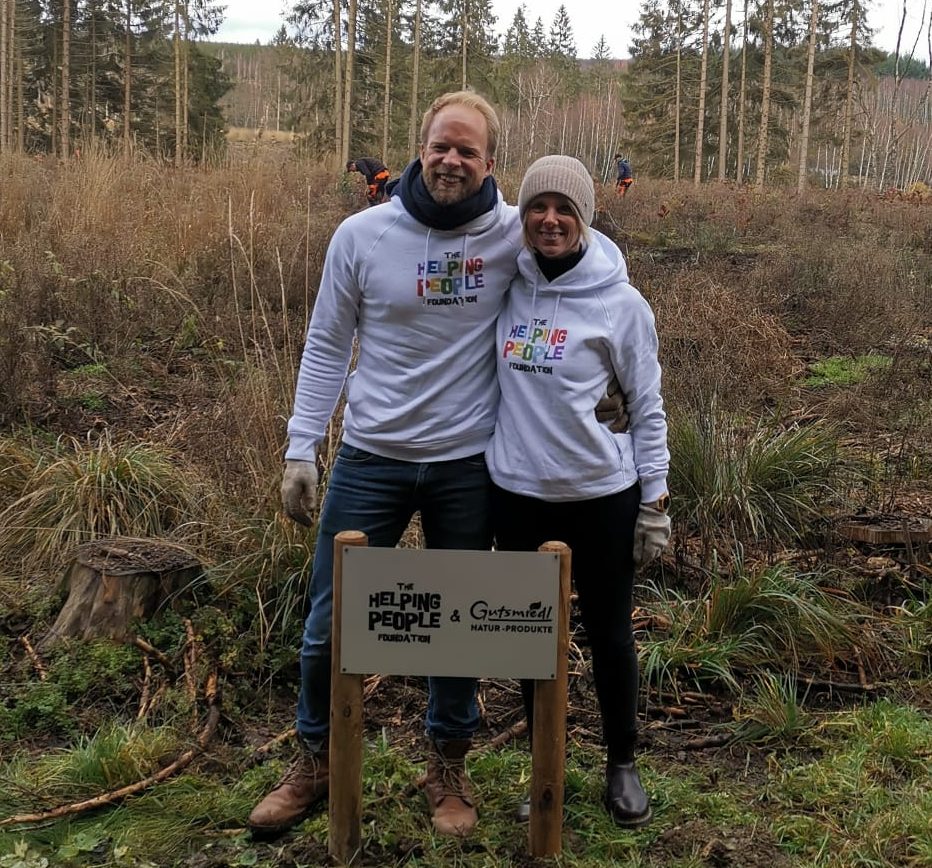 Judith Wurm & Marian Wurm
The HELPING PEOPLE Foundation ist eine junge, innovative und gemeinnützige Stiftung. Die Gründer:innen Judith und Marian agieren selbst als Spender:innen und arbeiten ehrenamtlich in der Stiftung.
"We build a network for donors, bring them together and enable them to participate. Donors can find us or we find them. Recommendations and experience play a major role here."
"Try to leave this world a little better than you found it."
(Robert Baden-Powell)
This sentence sounds simple, but there is a lot of ambition in the implementation - together we succeed.
Become a HELPING PEOPLE!
With your donation and your commitment, together we can make the world a little better. We take your donation and a possible linked donation request seriously.
We can do something against inequalities and for more opportunities! Join us and become part of the Helping People story.